Potential employers have a unique opportunity to observe a prospective employee in a natural environment, on the job and without the tensions that accompany an interview. They may also take an active role in the training process by identifying and preparing the members for skills required in specific jobs.
The store, therefore, is a safe haven in which members can develop their skills. They can try, make mistakes, correct them and move on toward the ultimate goal of one day reclaiming their place in society.
From a financial standpoint, the location of the store next to Vision House also is ideal in that it precludes the need for transportation and all its associated costs.
The naturally occurring interaction with the community results in informal learning about the problems and challenges of those with brain injury. And, without the volunteer help, we would face many difficulties.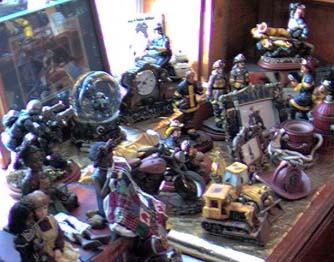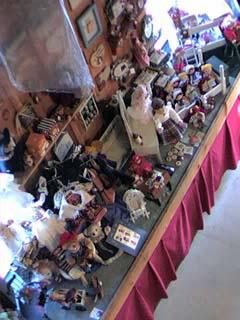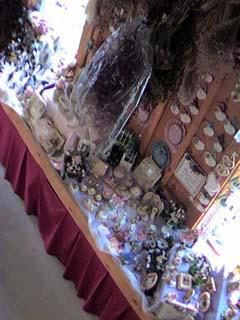 The Olde School Shoppe provides a "hands-on" vocational component. At the Olde School Shoppe, members can learn all aspects of operating a retail establishment: communicating with customers, answering the telephone, running the cash register, stocking merchandise, inventory, pricing, budgeting, etc.
Members may choose to develop their talents into marketable goods that are displayed and sold at the store: art, wood-working, the creation of stained glass, and jewelery have been received positively by customers. These projects involve going into the community to do competitive pricing, keeping track of time and monies spent, bookkeeping; all of the follow-through steps needed with any process.
Some members will remain at the store indefinitely. Others eventually will move into jobs in the community. Those who leave may, if they wish, return at any time for further training and support.